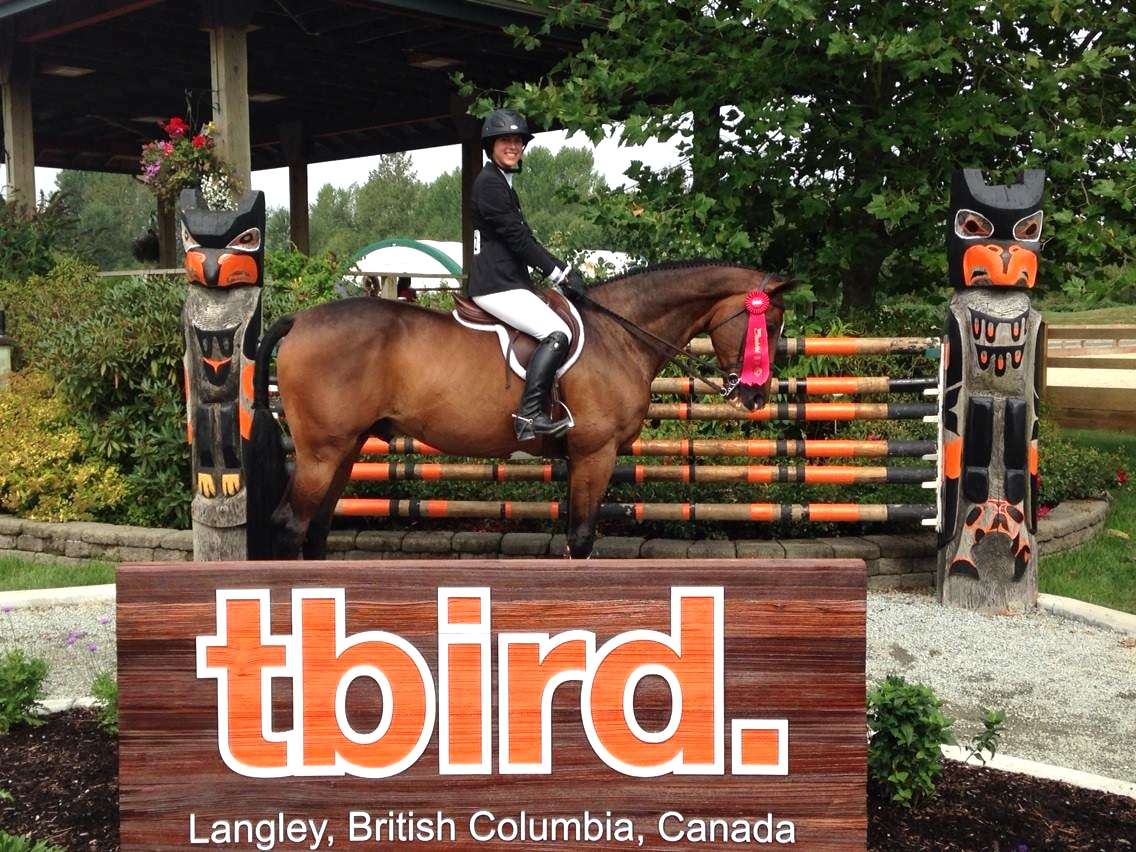 So excited to welcome back Christina Siwek (Hill) and "Roxy" to Thumbs Up as well as Joanne Lauzon and "Columbia." Great to have you back in the saddle!

Congrats to Patty McNerney on her lease of Saint Cloud, "Stephan," from Carla Will of Bend, OR. Thank you Capstone Equestrian for this special horse!
WELCOME TO OUR NEW ADDITIONS: EDUWARD & WONDERLAND, EMILY STECKLER; SO FUN, ELISE JONES; REJOICE, LISA SCALZO; AND ENCHANTE, KERI CRUMBY.
CONGRATS TO ELLIE KURTZ AND HER NEW LEASE, WESLEY. LOOK FOR THIS NEW PAIR IN THE EQUITATION AND MEDALS.
SARAH ROSEN AND HER NEW LEASE, SO FUN ARE EXCITED FOR THEIR DEBUT THIS SUMMER IN THE ADULT AMATEUR HUNTERS.
WELCOME BACK QUILAMBO & CECILIA, CURRENTLY LEASED BY JULIE TRAFF AND ZOE MACBETH RESPECTIVELY. THANK YOU GWEN MCCAW FOR THESE TWO SPECIAL HORSES!
Congrats to Ava Johnson of Sequim, Wa on her recent purchase of Murphy Brown from Noelle Chandler of Woodinville, Wa. We are so exited for their new partnership!